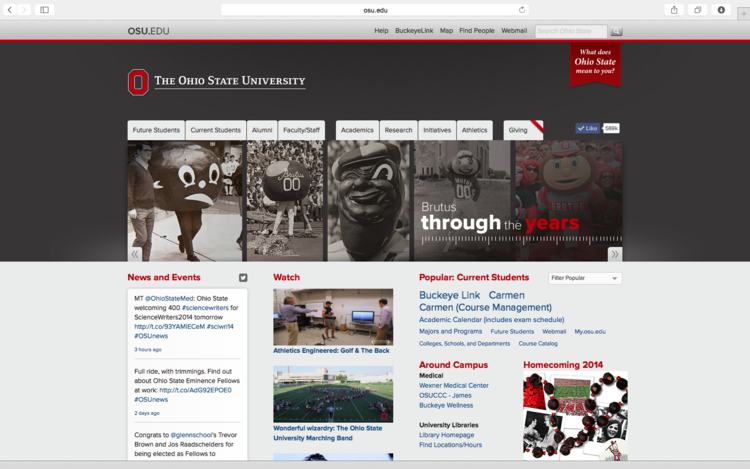 The online presence of one of the nation's largest universities.
Prior versions of osu.edu were based in a homegrown application which was showing its age. New components were tacked on, leading to a very cumbersome editing process. Moving the site to Modx and focusing on simplifying the editing workflow helped the site keep up with university news and events. Additions of new features and storytelling methods— such as videos, photo galleries, interactive maps and timelines— allow the site to adapt to tell the story of the university in new and innovative ways.
Social media integration helped drive conversations with our audience, and was the first implementation of a strategy which lead to Ohio State being ranked No. 9 in the nation for universities using social media.
Completed September 2011