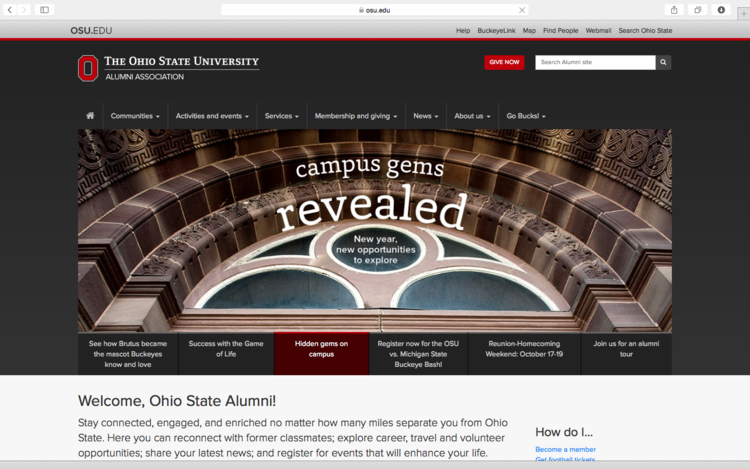 Improving Ohio State's alumni experience.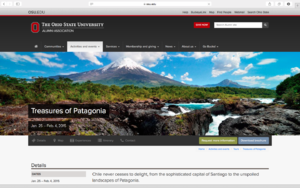 We at Ohio State pride ourselves on our "Students First" mentality and use it to guide how we work every day. However, the fact is that students are students for a few years, but remain Buckeyes for the rest of their life! With almost a half-million living alumni across the world, the Alumni Association keeps them connected with their alma mater and each other.  
Throughout 2014, we spent several months working to improve the online experience for our alumni. Beginning in January, our team held meetings with stakeholders at all levels—current students, young alumni, staff, and leadership. After distilling the conversations, we began developing the new Alumni Association site to meet their needs. 
Along side the new site, the alumni magazine is undergoing a complete redesign. The site and magazine will work closely together to compliment the strengths of both mediums to help drive connections and engagement with the university for many years to come. 
Completed September 2014